For Overflow and Print Brokers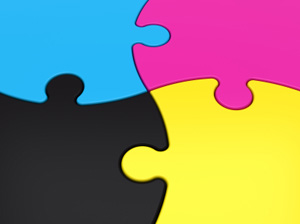 Moss Printing has a strong tradition of working with other printers and trade shops on their over flow work and wholesaling for print brokers. We take the confidentiality of this work very seriously and operate with the utmost integrity, discretion and privacy. We do not employ sales people and we absolutely will not call on the clients of our printer/broker partners. We do not label or brand packages that we ship on behalf of our wholesale customers.
Moss Printing, in business since 1969 in Mission, KS, is here to stay and we have built a solid reputation in the trade with buyers in Kansas, Missouri and across the nation. Our pricing reflects the wholesale nature of this work and the quality of our printing will please the most demanding client. Printing proofs are available to ensure that the most exacting standards are met. Moss Printing understands the priority nature of wholesale work and we will deliver beautiful printing to the complete satisfaction of your customer. References of long time clients, used with permission, are available upon request. Please contact us today and Moss Printing will be your trusted partner in completing your wholesale and over flow work.
"Very friendly and efficient. Was quick with my order and cheaper than other printing companies."
"I can count on them for on time printing!"
"We just love the fresh, quick service!"